A domain name is today a really valuable asset. A single domain can be extremely valuable for a business, and some people try to copy domain names and to attempt to lure users to their website. To achieve their goal they can use several techniques, among others, copying the domain name while using another top-level domain name: imagine a domain name only registered with the top-level domain name '.com', somebody could register the same name with '.org'. Other techniques consist of typo squatting, for example changing one letter in a domain name. To give you an example, we are talking about typo squatting for www.wikipaedia.org instead of www.wikepedia.com. If you are interested to read more details about typo squatting, you can read the article: Typosquatting – what happens when you mistype a website name?

People who are trying to attract users of other websites to their own are not acting in good faith and can be sued. The National Arbitration Forum (NAF) and the World Intellectual Property Organisation (WIPO) proposed a procedure to sue infringers: the Uniform Domain Name Dispute Resolution (UDRP).
This procedure is not free but it is relatively quick and allows domain name owners to take back infringing domain name(s). It is worth noting that fees are between $1,300 to $1,500 USA, depending on whether you go in front of the NAF or the WIPO. Moreover, fees depend on the number of panellists; you can either chose to have one or three. In case of three panellists, fees are more expensive.
To submit an application, you can either fill an online request or send a form which is available online, here are models.
It is now time to look concretely through the procedure. I will present you the three points you have to demonstrate to win the procedure and for each one I will propose you some elements you might want to use in your own request.
Before starting any request, it is important to be sure you own a trademark and it is worth checking if the person you want to sue does not have such a right. To check trademark, you can go through the Global Brand Search of the WIPO, for Community marks you can look through the Trade Marks and Designs Registration Office of the European Union. Finally, for a French brand, you should look at the French Intellectual Property Institute: INPI.
To start an UDRP procedure, you need to give the name and address of the infringing website's registrant. To find the information, you can use websites such as who.is. Sometimes the registrant can be hidden thanks to schemes which protect the privacy of registrants. In that case you can assign the registrar, it will be later asked to provide the information.
Three points have to be demonstrated in order to have a domain name transferred.
1.The infringing website must be confusingly similar to yours
The utilisation of your trademark with the addition of a descriptive word such as 'love', 'the best', 'direct', etc. is not enough to distinguish websites. It is also worth noting that top level domain name such as '.com; .biz; .org; .co.uk…' are never considered to be sufficient enough to distinguish a domain name from another one.
Here are two examples of decisions
Hard Rock Café case: Hard Rock Café International (USA), Inc. v. All Aboard Charters & Tours, LLC, FA 1488967, (Nat. Arb. Forum, April 24, 2013)
The disputed domain name incorporates Complainant's HARD ROCK mark in its entirety, with the difference relating to the descriptive term "direct," indicating the nature of the charter bus service provided. The hardrockdirect.com domain name contains the generic top-level domain ("gTLD") ".com." The addition of a descriptive term and a gTLD to the mark does not alleviate confusing similarity between the disputed domain name and Complainant's HARD ROCK mark under Policy 4(a)(i)).

Case of WordPress: WordPress Foundation v. Honk Tang FA 1391449,(Nat. Arb. Forum, July 1, 2011)
Complainant also argues Respondent's domain name is confusingly similar to Complainant's WORDPRESS mark. Complainant's entire WORDPRESS mark is used within the disputed domain name and changes only by misspelling the word with a single letter "e" and by adding the generic top-level domain ("gTLD") ".org." The Panel finds misspelling a mark by a single letter fails to sufficiently distinguish the disputed domain name from mark under the facts of this case.
2. No rights or legitimate interest
To be sure the infringer does not have any right or legitimate interest, you have to check when you acquired your domain name and when you launched the website. You can find some proof of your activity on websites such as web.archive.org.
You can also prove you are a well-known website, information such as number of users, your rank on Alexa compared to the infringer can be used as proof. In the case Facebook, Inc. v. Macausite, FA 1435040, (Nat. Arb. Forum, April 22, 2012), Alexa traffic rank was used: 'Facebook is the world's leading provider of online networking services. Complainant's website at facebook.com is among the top 2 most-trafficked websites of any kind in the world, according to web information company Alexa.'
Other indicators can be used, among others, number of Facebook likes if you have a Facebook page, number of followers on Twitter, average time users spend on your website, etc.
Moreover, to prove the infringer has no legitimate interest, you can say he has no link with you; he didn't ask you for anything and he does not own a licence from you.
Finally, the last criteria to prove is the bad faith of the infringer.
3. Bad Faith
Several facts can help to prove people do not have bona fide while using a part of your trademark as a domain name. It is important to check if the website infringing your right is hosting advertisements. If it is the case, you can deduce the website is generating revenues while using your trademark. This is a proof of bad faith. Moreover, if the infringing websites provides hyperlinks to some of your competitors, it is also considered bad faith.
Here are two example of bad faith uses:
California Cosmetics, Inc. v. Silk Skin Care, FA1488796, (Nat. Arb. Forum, April 23, 2013):
The Panel agrees that Respondent's use of a confusingly similar domain name to inform the Internet user of Respondent's competing products, while providing hyperlink advertisement to other competing products, illustrates Policy 4(b)(iv) bad faith use and registration.
Starbucks Coffee Co. d/b/a Starbucks Coffee Company v. Carl Knight, FA1494398, (Nat. Arb. Forum, May 20, 2013)
Complainant sets forth the contention that the fame of its STARBUCKS mark, and Respondent's infringing use of the disputed domain names depicting virtually identical versions of Complainant's logo, demonstrate Respondent's prior knowledge of Complainant's rights in the STARBUCKS mark which is clear evidence of Respondent's bad faith registration […]
Others evidence can come from HTML Keyword meta-tags they are using: FUNimation Entertainment v. VerionMedia / Hicham Derion, FA 1340440, (Nat. Arb. Forum, October 15, 2010)
Indeed the use of somebody else's trademark as a domain name (or even as a meta-tag) clearly does not constitute a "bona fide" offering of goods or services when the web site owner has no registered or common law rights to the mark, since the only reason to use the trademark as a domain name or meta-tag is to attract customers who were not looking for that particular website, but were instead looking for the products or services associated with the trademark. Such use of a trademark can create customer confusion, which is precisely what trademark laws are meant to prevent. And actions that create, or tend to create, violations of the law can hardly be considered to be "bona fide"
Once you have enough elements to demonstrate the three points above, you can start the procedure.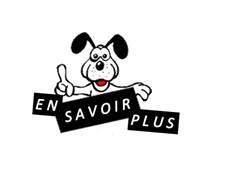 To help you, here is the list of the 25 most cited decisions in complaint.