On this blog I have talked at length about all the steps to take in order to protect your trademark without mentioning why you should register a trademark, which different sort of trademark you can register and how to register it.
*1. Why should you register a TM? *
A mark can be a critical asset when developing your brand. It allows your clients to recognise you and to be sure of the quality of the product or services they are purchasing. This aspect of quality is more and more important because of globalisation. Nowadays, cheap quality products can easily be produced and there is a risk consumers will be misled and think the inferior products are representative of your actual product. The idea of having a mark grew in the middle ages, at this time competition began to be more important because people moved between cities to sell their products. Now, in the age of the Internet, competition has evolved to the position where the consumer has a mind-boggling array of choice. Anyone can decide to start an online business and can use your name or your mark. The worst part of this risk is that you can't do anything if you do not have a registered trademark.
For example, if you decide to register your mark at the INPI (the French national office), your trademark is protected for ten years, renewable indefinitely for another period of ten years. With this registration, you are the only one to have the right to use the trademark; it helps you to advertise your product and to establish a privileged relationship with your client. If someone decides to use a part of your mark and to register something confusingly similar, you have some actions at your disposal (opposition, cancellation).
To be valid, a mark must respect some criteria. You can choose a name, a logo, a name and a logo, a slogan, a sound (the rules are a bit different, I won't discuss them here), a colour, a letter or a figure. The common point I will discuss focuses on the possibility of being graphically represented.
Here are some examples:
In the car industry we can take the example of Peugeot. The trademark is formed of a logo and a name.
In the telecommunication sector, we can find orange. In France, contrary to other countries, it is possible to register a colour. This trademark is composed of a logo, a name and a colour. An interesting article about the importance of colour for a trademark: Color & Trademarks.
The really famous haute-couture company Dior only registered a name without any logo.
Finally I would like to mention, the Smiley registered originally by Mister Franklin Loufrani and now owned by The Smiley Company. Are you not surprised to see this famous face in black and white instead of the habitual yellow? Register a mark in black and white allows its owner of claiming the ownership on all the colour. Concretely it means you can start an opposition procedure against competitors that would like to register a similar logo in red.
2. Before you register your trademark
Before starting the registration process of your trademark, the first step is to check whether or not someone else already register the same trademark or if you can find registered trademark really similar to the one you plan to register and which can be a source of trouble regarding the applicant.
If you want to register your trademark in one specific country you must check on the intellectual property website of this country of any other similar trademarks exist. For example the UK IP office can let you check their database.
It can also be worth checking the WIPO global brand database, the search of the Madrid system and the eSearch plus from the Community Trademark website (OHIM).
If you do not find any trademark similar to yours or that can be confusing, it is a good beginning to start your application.
3. Register your trademark and proposed services
In most countries you can apply for a trademark on the intellectual property website of the country. You have to print papers and to file forms with all the required information. You do not need to be a lawyer to register your trademark; nonetheless it is important to have some knowledge regarding the system in order to register properly your trademark, especially to know which words to include in each classes.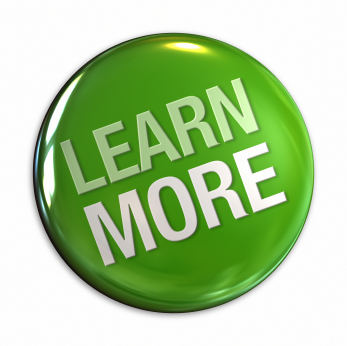 The WIPO produced an interesting and thorough report in 2013 about Brands – Reputation and Image in the Global Marketplace.